Power Hungry Performance is excited to announce our new development tool, the Centaur Bench-top Power Station!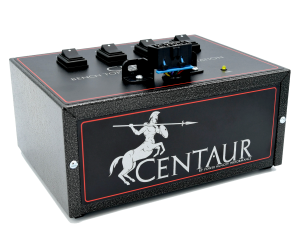 The Centaur power station is designed to be a flexible, modular power supply and communications interface for powering and operating a variety of system control modules including:
Engine Control Modules (ECMs)
Transmission Control Modules (TCMs)
Fuel Injection Control Modules (FICMs, specifically the 6.0L Ford and Navistar)
Body Control Modules (BCMs)
Instrument Clusters
What is it and what does it do?
Built to meet the demanding needs of hardware developers, software engineers, performance tuners, and automotive module rebuilders, Centaur provides a very simple, intuitive interface to allow for module testing and programming. Centaur supports both common automotive OBD-II communications networks, J1850 and CAN, and even allows for inter-module communications on private CAN networks. Also, since the hardware is extremely flexible, it allows for communications with Medium Duty and Heavy Duty vehicle modules with a simple OBD-II adapter. And with separate switches to control Main Memory, Key, and OBD-II power, you can reset the PCM or just reset your OBD-II communications device. There is also a separate high-current switch for FICM Injector Rail power.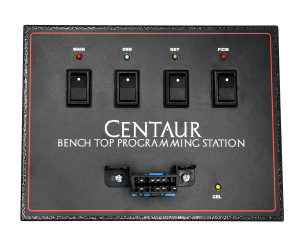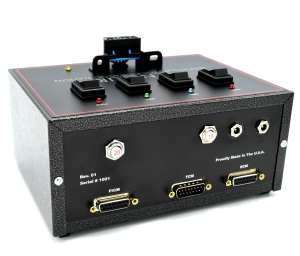 Although the Centaur station was designed with Ford modules in mind, the vehicle applications are unlimited. With readily available, universal connector pigtails arranged with a simple, color-coded connector pinout, Centaur can easily be connected to practically any module... Import or Domestic. In fact, this station is nearly identical in function to the one we've used for programming and hardware development for almost 15 years.
What does it include?
When you purchase Centaur, it comes complete with a set of harnesses for the Ford 6.0L ECM, TCM, and FICM. This allows for bench-top testing and programming of these modules for rebuilders. Also included is a 5 amp, 12 volt power supply coupled to an internal battery which allows the Centaur to be able to provide adequate power to higher current modules such as the Ford's FICM main power rails and the 6.4L ECM. (Note: These particular modules require higher current to allow the capacitors in them to charge. Most power supplies do not provide enough current to handle this draw.)
What applications are currently supported?
The following harnesses are currently available:
Standard Universal Pigtails (ECM, TCM, or FICM pinouts) (see Product Notes)
Ford EEC-V (1996-2003 PCM for gas and diesel applications)
Ford 6.0L (2003-2007 ECM, TCM, and FICM)
Ford 6.4L (2008-2011 ECM and TCM)
Ford F-150 (2004-2008 ECM)
Ford F-150 (2004-2012 ECM)
Ford F-250/550 (2004-2012 Gas)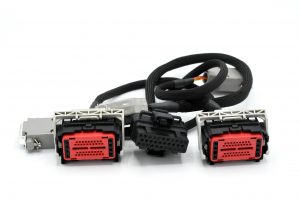 If you run a module rebuilding facility, Centaur is a must-have for your business. It helps speed up testing time and also allows for the ability to pre-program or pre-configure modules before shipping. (Appropriate programming and/or diagnostic tools are required.) If you are a developer, Centaur provides a clean, simple, configuration to help speed up development time and improve communications reliability with target modules.
How much is it?
Centaur is available now for $995.00 including free ground shipping. Additional Ford module harnesses are $75.00 each. We can also custom build harnesses depending on your application. Pricing on custom harnesses will depend on the cost and availability of the module connectors and hardware.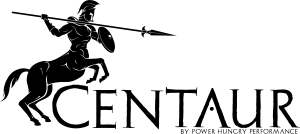 If you have any questions on whether the Centaur Bench-top Power Station will meet your needs, or if you would like information on how to purchase one, please contact Power Hungry Performance Mon. thru Fri. at (678) 890-1110 or visit our website at gopowerhungry.com/contact and send us a message.
Product Notes: